WELCOME
"St George's Church of England Academy endeavours to glorify God in developing the full human potential of each person connected with the school. We value people of all faiths and none and foster values of understanding, mutual respect and service. In collaboration with faith communities and other local schools we strive to improve social cohesion in a widely diverse area of our city."
We are very proud of our DRAGON values, which help us to follow this ethos every day.
We always welcome feedback from all members of our School Community and visitors. To leave feedback please click here to write in our Guestbook.
We hope you enjoy our website.
Mr D Grist
Principal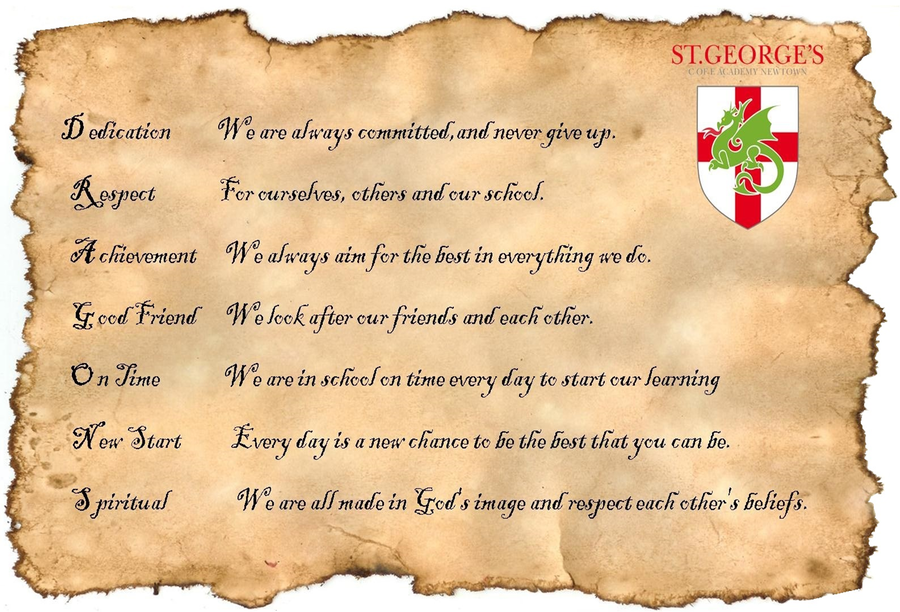 Latest St George's Events
Parent's Craft workshop

22

Jun

2018

9:00 am - 10:00 am

ESOL Mothers Reading

25

Jun

2018

9:00 am - 7:00 pm

Come and Join our Mothers Reading group to help you learn English and support your child in their Reading.

ESOL Mothers Reading

27

Jun

2018

9:00 am - 7:00 pm

Come and Join our Mothers Reading group to help you learn English and support your child in their Reading.

Coffee Morning

28

Jun

2018

9:30 am - 10:30 am

Our weekly Coffee Morning with parents. Your chance to discuss any issues affecting your child, and also benefit from discussions with members of the wider community. And a chance to have tea and biscuits of course!

Parent's Craft workshop

29

Jun

2018

9:00 am - 10:00 am