Welcome to St George's C of E Primary Academy's website.
We are part of the Birmingham Diocesan Multi- Academy Trust. We aim to offer a standard of education that enables all of our students to achieve their true potential and to equip them with the skills that enables them to enjoy life in all its fullness.
At St. George's Newtown, we aim to embrace every opportunity to improve and reflect on our actions. We recognize that we are all made in the image of God; having high aspirations for ourselves and for each other, as we grow up together into confident, independent and thoughtful individuals within a caring and diverse community. We reach out to God through prayer, reflection and collective worship, to each other in friendship and forgiveness and to our community in service and partnership. Our mission statement, ' Growing up together in Newtown' aims to nurture, inspire and educate our students, parents, staff and governors.
We hope that our website gives you a taste of life at St. George's Newtown and helps you to discover; more about us, the achievements of our children and the exciting opportunities we provide. Please feel free to contact the school with any enquiries you may have or to arrange a visit.
Mrs. L Francis
Virtual Easter activities for the students
Birmingham City Council's Easter activities programme will be delivered virtually to enable children and young people to take part in activities safely online or at home with their families. The programme will include live streams of activity and play sessions, sports coaching sessions, downloadable resources and activity cards, arts and craft activities, food and nutrition advice, cook at home ideas and recipes, along with Key Stage appropriate educational programmes focusing on wellbeing, physical activity and nutrition.
The Birmingham Holiday Activities web portal will have a wide range of activities available from 5pm on Thursday 1st April 2021. Parents will also have the option to sign up to the Birmingham Holiday Activities Programme distribution network where we will be able to share information with families about what is being planned for the summer.
Below is a letter for schools to provide to the families of children eligible for free school meals setting out details of the virtual activities programme for the Easter holidays. It is necessary to monitor the uptake of the Easter programme by free school meal pupils so the letter includes a code (please feel free to amend the letter as needed). Information about how other families will be able to access the programme will be shared with schools later this week.
If you have any questions about the Easter programme or access to the portal, please contact holidayactivities@birmingham.gov.uk
Click here for a copy of the letter
"popup-box"
Parent Notice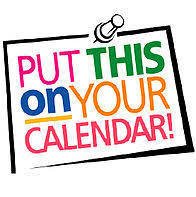 Thursday 2nd September & Friday 3rd September
will be Teacher Training Days
We will be welcoming children back into school on Monday 6th September
Khamiista 2da Sebtember & Jimcaha 3da Sebtember
noqon doonaa Maalmo Tababarka Macallimiinta
Waxaan ku soo dhawaynaynaa carruurta ku soo noqoshada dugsiga Isniinta 6da Sebtember