Welcome to St George's CofE Academy's website! While we are still making improvements to it, the website does provide you with information about our school that we hope will be helpful to you. However, if you need to find out more, please contact us to arrange a visit or to ask any questions you may have.
On behalf of the children, staff and governors it is with great pleasure that we welcome you to our school website.
As a school at the heart of the Newtown community we welcome parents, carers and community members to become actively involved in our students learning and development.
We have high expectations of what our students can achieve and strive to inspire all students to develop a love of learning, so that they make good progress and attain their very best; becoming confident and successful individuals beyond our school gates. We hope that our website gives you a taste of life at St. George's Newtown and helps you to discover more about us, the achievements of our children and the exciting opportunities we provide.
Please feel free to contact the school with any enquiries you may have or to arrange a visit.
Mrs. L Francis
Food Parcels - This picture shows one week's packed lunch for each student, who is entitled to a free school meal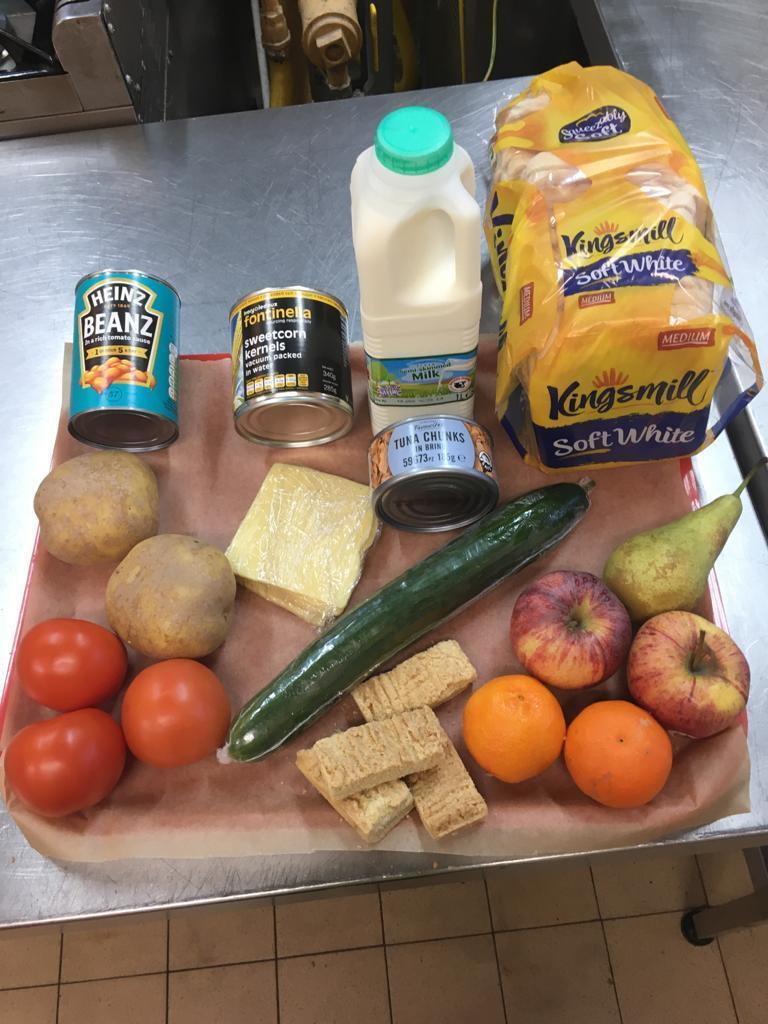 Latest News
School News
Stay tuned as our school news and updates will be coming shortly!!!!
Further Articles »