Welcome to Year 6!
This is your final year at St George's and our aim is to develop you ready for Secondary School.
The Year 6 team consists of Miss Randhawa, Miss Okosun and Miss Kaur.
Year 6 is a fun-packed and busy year with lots to learn and enjoy. We will be continuing to develop the children's independence, resilience and perseverance ready for their big move to secondary school. Throughout the year, we will be exploring topics including 'Ancient Egyptians', 'Global Challenges, 'Conflict and Resolution', 'Mapping the World' and finally 'Making our Mark.'
We will be incorporating school trips to enhance the children's learning. We will also welcome visitors into school that link to these topics.
Your child's learning in Year 6 - Spring Term 1
Barashada cunugaada sanadka 6 Xilliga Gu'ga 1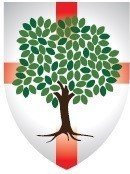 Click on the image above to see what's happening this term!