Welcome to Year 2!
The Year 2 team this year consists of Mrs Mardenborough, Mrs Flannagan, Miss Cope and Mr Adan.
Our aim for this year is for the children to be happy, have fun and build on their knowledge and skills that they learnt in Year 1 to help to fill gaps within their knowledge. Throughout the year, we will be exploring topics including 'Kings and Queens', 'The Great Fire of London', 'Planet Earth', 'They made a difference' and 'Life in Kenya'.
We will be incorporating school trips to enhance the children's learning. We will also welcome visitors into school that link to these topics.
Your child's learning in Year 2 - Spring Term 1
Barashada cunugaada sanadka 2 Xilliga Gu'ga 1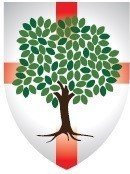 Click on the image above to see what's happening this term!